How to choose best gaming smartphone
Vijay, 2 years ago
0
7 min

read
1385
At present, we have lots of gaming phones available in the market. All brands claim that their phones are the best in quality, features, and performance.
All smartphone brands are working hard on their devices to stand out from the competition. The question is how you select the best out of those all.
It is complicated to select the best gaming phone only based on the chipset. Many users consider only a few things while choosing the phone, like SoC and a large battery.
Some of them go for additional features like better cooling or other accessories attachments, like Asus ROG 2 and MI black shark.
Nowadays, children do not spend a lot of time playing outdoor games. Everybody is glued to a laptop or mobile for gaming. The gaming experience on Laptop and PCs are incredible.
There are lots of realistic games available, like GTA V, PUBG PC, Fortnite, etc., and they required more advanced pc or mobile to play them.
Gaming PC's and laptops are bulky and big. They are heavy because of their larger battery and their cooling system or extra hard drive.
In the last two years, the mobile gaming industry has become the most lucrative industry, and it is only possible because of more efficient mobile processors. Now gaming companies have the flexibility to make high graphics true to life games for mobile.
In the past couple of years, the mobile gaming experience is almost matched with the PC graphics quality.
After the grand success of the PUBG mobile, Fortnite is now also available for android and iOS devices.
Now the biggest questions are.
How to select the best gaming Phone?
What are the basic requirements of the best gaming phone?
which phone is best for PUBG?
So before selecting any gaming phone, you should consider the three most important aspects of any phone.
after above three you should think about larger battery,more storage and other additional features.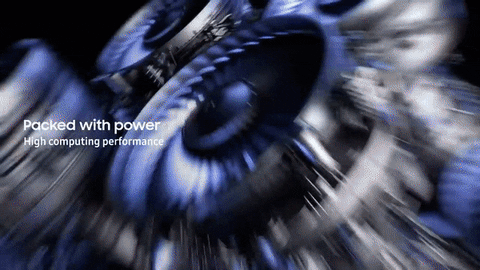 Why is CPU most important for gaming?
What is the role of CPU in Gaming?
CPU:- As the name suggest CPU stands for Central Processing Unit, CPU runs the show. So, it does most of the mathematical calculations. CPU does all the calculations needed for a game to run,It co-ordinates with the BIOS to compute and process your commands like mouse clicks and key presses. It runs Net code, AI behaviour,Scripting events for online games.
The CPU is also responsible for sending commands to the GPU. It feeds information to the graphics card, and according to the data, GPU renders all the visual effects on your screen and generates the best graphics for viewing.It calculates how much damage is dealt, what happens when you walk into the tall grass and Draw calls to the drivers through the graphical API.
So what kind of processor you need to look for when ordering a gaming mobile?
While selecting a gaming phone, you should look for the latest SoC provides by the manufacturer. Snapdragon 865, MediaTek's Helio P90, and Apple's A13 Bionic chipset are high-end processors.
How can we select which one is better than others?
While comparing the CPUs, lots of technical terms come into the mind like CPU cores, clock speed, and ARM cortex. It is complicated for a user to understand these technical terms, so let's make it easier, the higher clock speed and higher cores processor performance will be better.
If you don't want all these calculations, there are so many testing apps are available like the AnTuTu benchmark score and Geek benchmark. A higher score means better performance.What is a GPU ? what work it does in a mobile phone ?
What happens when you have a weak processor?
If the CPU is not able to keep up with the graphics card then the graphics card will be sitting around doing nothing, waiting for the processor to send it information.The opposite is the case when the GPU is weak. The processor can be sitting idle, waiting for the GPU to finish its processing.
What is a GPU ? How it works ?
GPU:- GPU is a Graphic Processing Unit. A GPU does all the graphical calculations. It is responsible for rendering whatever we see on screen. All shading and ripple effects are calculated on the PhysX chip, which is usually integrated on to the graphics card.
What is the role of GPU in Gaming?
The CPU describes to the GPU the different objects on the screen. You need to keep in mind that in most games, the graphics card is doing most of the heavy lifting. Most games are not CPU intensive.
Obviously, it is more complicated than this, but we are simplifying it. The GPU takes the information given to it by the CPU and converts it to an image. You may think that the CPU has a more complex role than the GPU, but the GPU's tasks are much more demanding than the CPUs. The GPU is designed to do graphics calculations.
Which GPU is better for gaming while ordering the gaming phone?
SoC in phones is a combination of CPU and GPU, there is no external GPU in mobile phones. If you select the best SoC for your device, you will get the best GPU.
Why RAM is required for any mobile phone?
RAM is just like phone storage when you download a game, that game is stored on your mobile internal storage. One of the more critical roles of the RAM is to accesses every byte of space in your storage. The more RAM your phone has, the more data files it can hold.
What is the role of RAM in Gaming?
Whenever you open a game, those games assets are loaded into RAM. For playing a massive graphic based game, there is no way to load the game directly from your mobile's internal storage because game assets files are too large, all heavy data files loaded into the RAM from internal memory. CPU gives the command to GPU and RAM for running the game.
Heavy games have tons of data and graphical files, so extra RAM is a must for storing the maximum number of the data file for easy access.
If your phone has low RAM, it will send all data files to your phone's internal storage.Hard drive and SSD are much slower than the RAM.
Minimum RAM required to play a graphic intensive game
Minimum 6GB of RAM is a better option for a gaming phone, for better holding the data files and smoother gaming experience.Up to 10GB & 12GB RAM options also available for gaming phones.
What are the other features we should take care of while buying the gaming phone?
Display's features
Almost all gaming phones available in the market come with 6.5 to 7.1 inches in screen sizes. You can also play it on other bigger devices like iPad and tablets.
But big-screen devices become bulky, holding a big screen for so long is too painful. Screen size may affect your visual experience, but it can't affect your performance. While selecting screen size, you must think of screen resolution as well. A higher refresh rate and fast touch response displays are better.
At present, phones are available with 2K resolutions from 60 Hz up to 144 Hz refresh rate displays. OnePlus 8 Pro providing 120 Hz refresh, and Nubia Red magic has 144 Hz display.
Battery size
For a great experience in heavy graphics games, you may need to tune up your brightness to the higher side and may want to keep the refresh rates higher. Gaming also required heavy processing that may drain your battery faster.
So the larger your phone's battery, the more time you can spend on your mobile in a single run.
Your battery also depends on the phone's processor. A high-end chipset consumes less power while processing the game.
Accessories
Apart from RAM, CPU, and other software-based game boosters, you may look for accessories.
Some accessories can enhance your gameplay like triggers, Dual display, controller. And some accessories like external fans can keep your phone cool.
Conclusion
If you are looking for a smartphone that can also handle gaming well, then you can only look for a phone that has best chipset like SD865, A13 ,meditek P90 and exynos 990.
There many smartphones dedicated for just gaming. You'll get best CPU's along with many other perks like software based game enhancing mode and external accessories.
Vijay
I am passionate about tech and love to cover everything about tech. I love painting when I am away from technology.
Related posts